Welcome back to The Wednesday Writeup!
Not sure if it is weird to say it, but this has been a great week. I want more weeks like this one. I'm feeling like a lot of what is happening in my life is pretty well balanced and progressing nicely right now.
Plus, it is sounding like parts of Oregon will start reopening in the coming weeks, so it will be nice to get to go out to some of our old favorite restaurants again and do more than just get takeout. Really hoping the reopening goes well and that local businesses can start to get some wind back in their sails.
What I'm Doing
I have been learning more about Stoic Philosophy. This is something that I have dipped my toes into every so often for the last 9 years or so since I first heard about it in a Mr Money Mustache article, but I never properly took the time to dive deep and really discover what it is all about. But recently I have seen more and more stoics in my twitter feed, and the area keeps coming up, so I have decided to spend more time on it, explore the classic literature behind it, and see how it could help me.
Engaging more with the Digital Garden community. I got pulled into a Telegram chat about this, and although it is a little bit noisy still, I'm enjoying seeing all the interest around this topic. And I agreed to join in on a live stream next week helping to pair program the setup of a Digital Garden! I have also been hopping Zoom calls to help others get their sites setup, and overall feel like I'm becoming at least a bit of a domain expert in this area. It makes me feel like I need to do a better job of adding to my own notes, but at least I'm able to contribute technically to the space, which has been nice.
Been doing a ton of cooking. In the last week, I have attempted a sourdough loaf (which turned out poorly), made a batch of homemade sourdough-buttermilk english muffins (which turned out amazing), used some of those english muffins for a Mother's Day Duck Egg's Benedict, and then that same night made a 6 dish Indian meal. And last night I made the Pasta Aglio e Olio from Chef, and then today, in between sessions writing this newsletter, I have been prepping sauce and dough for the inaugural pizza on the Ooni Koda 16 that arrived yesterday! So yeah, lots of cooking, but it's been fun, and with this much continuous practice I'm getting better and more confident at cooking, and progressing faster than I have before.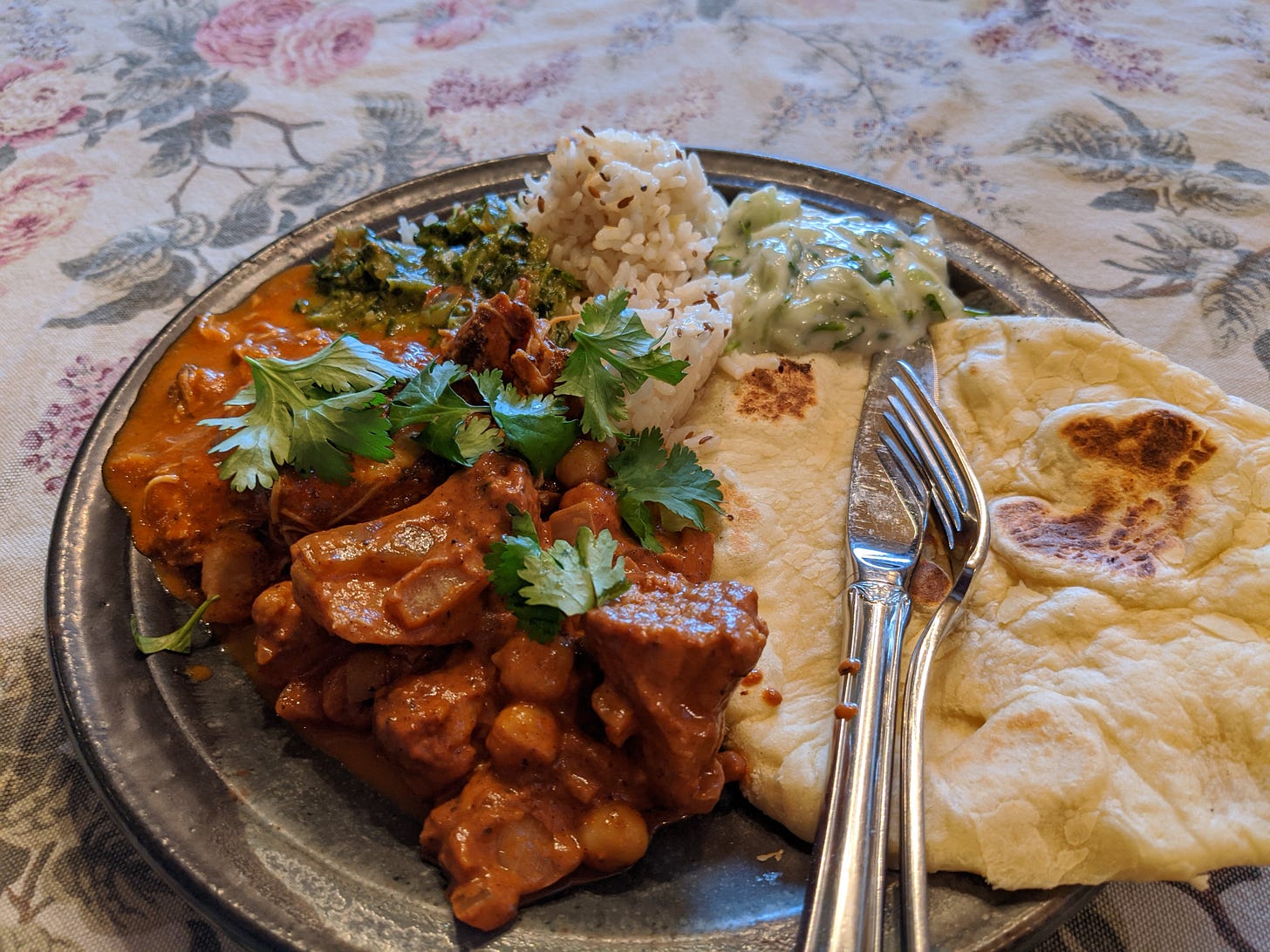 What I'm Thinking
I was expecting to feel a little bit more isolated since I haven't had any more online courses this week, but oddly it hasn't turned out that way. I don't know if it was coincidence, or something else, but I have ended up scheduling more 1:1 calls with folks in the last couple of days than I was doing before and filling up that time. It has been nice meeting interesting folks and hopping on Zoom to chat about stuff.
It's been interesting learning several new languages at the same time. I'm not sure if I'm shooting myself in the foot a bit, but I'm beginning to have little phrases of both Spanish and Dutch float through my mind occasionally. Still not at the point where I can consistently think in either one, but at least Spanish is starting to feel incredibly familiar, and as if I'm right on the cusp of being legitimately decent at it. Dutch is still further off, but I can start to see the light way off in the distance. I definitely won't be adding any new languages to the mix until I'm conversational in one or both of these, but I'm enjoying the process, and can see myself continuing to learn new languages throughout my life. Probably in a year or two I will try and start learning Mandarin.
Things to Read
Letters from a Stoic by Seneca and Meditations by Marcus Aurelius
From what I can tell these are the most commonly recommended books on Stoicism out there. Direct, first hand writings from Seneca and Marcus Aurelius, these books capture their beliefs about how to live life, as well as more inner thoughts that I'm sure they never could have known would be read by millions. So far I'm only a little bit of the way through Letters, and haven't yet started on Meditations, but as I go I will be uploading all of my notes and learnings on Stoicism here.
Getting Things Done by David Allen
I have started going back through this. Although BASB was great for knowledge management, I still feel like I need to improve my systems for task management and productivity. I know at some point I need to hone in on a simple system, and it's possible I'm just going to end up wasting my time, but I felt like I had to go back to the source. This book is, as many of you probably know, practically the bible for productivity. Many pieces of productivity software are built on top of the systems espoused within, and a number of others have had tutorials and video series dedicated to recreating the GTD methodology. This is also a newer edition, updated to a more electronically focused time, although I will admit that it still feels slightly dated, and definitely more oriented to a corporate audience. But still a lot of solid, actionable material in here.
Things to Watch
When I initially watched the trailer I wasn't quite sure, it seemed like it might be a little too cheesy, but boy was I wrong. This one ended up being another Pixar great. It probably helps that I play Dungeons and Dragons, and I could certainly resonate with the brotherly dynamic of the film, but Pixar once again managed to get me with the old one-two emotional gut punch a couple of times. The animation is gorgeous, the humor is good, the characters are enjoyable, and the plot, while relatively standard Pixar, is done well. Overall a really fun movie, and I will definitely be watching it again.
Destination of the Week: Jerusalem, Israel
About two years ago I was working on a project with a team in Israel. Obviously working across that many timezones is a bit of a challenge, and occasionally folks from our team would go out there, or they would come to us in Seattle to be able to coordinate and work a little more closely. I made it out there on one of the trips to Tel Aviv, and spent a little over a week in Israel.
While there I was lucky enough to be able to go on a full day tour out to Jerusalem. It was really incredible seeing these absolutely ancient places. As we were going around, our guide was telling us about the biblical connection of the places we were passing. It gave an interesting picture of human history walking around inside what is essentially the set for stories told for two thousand years.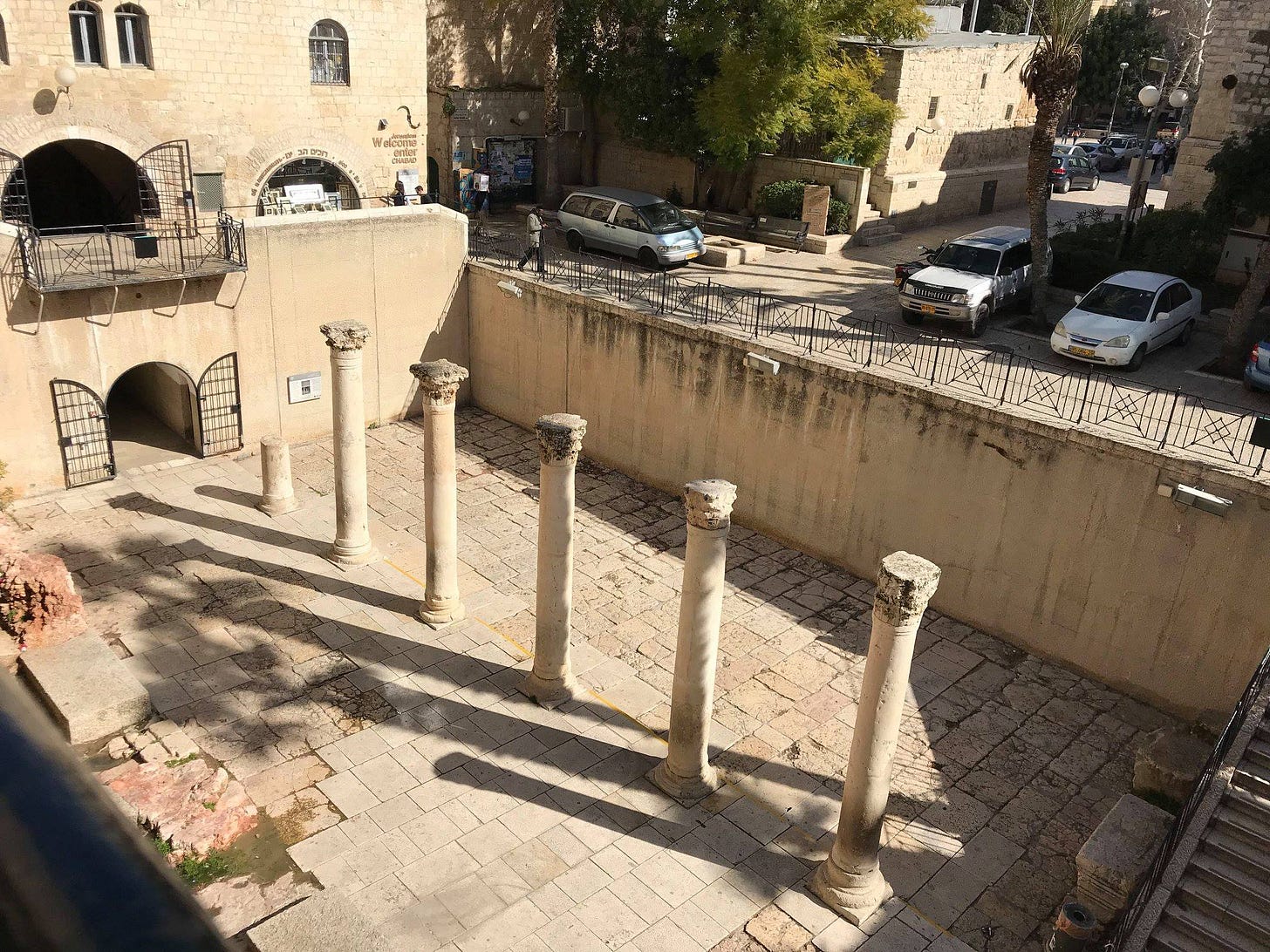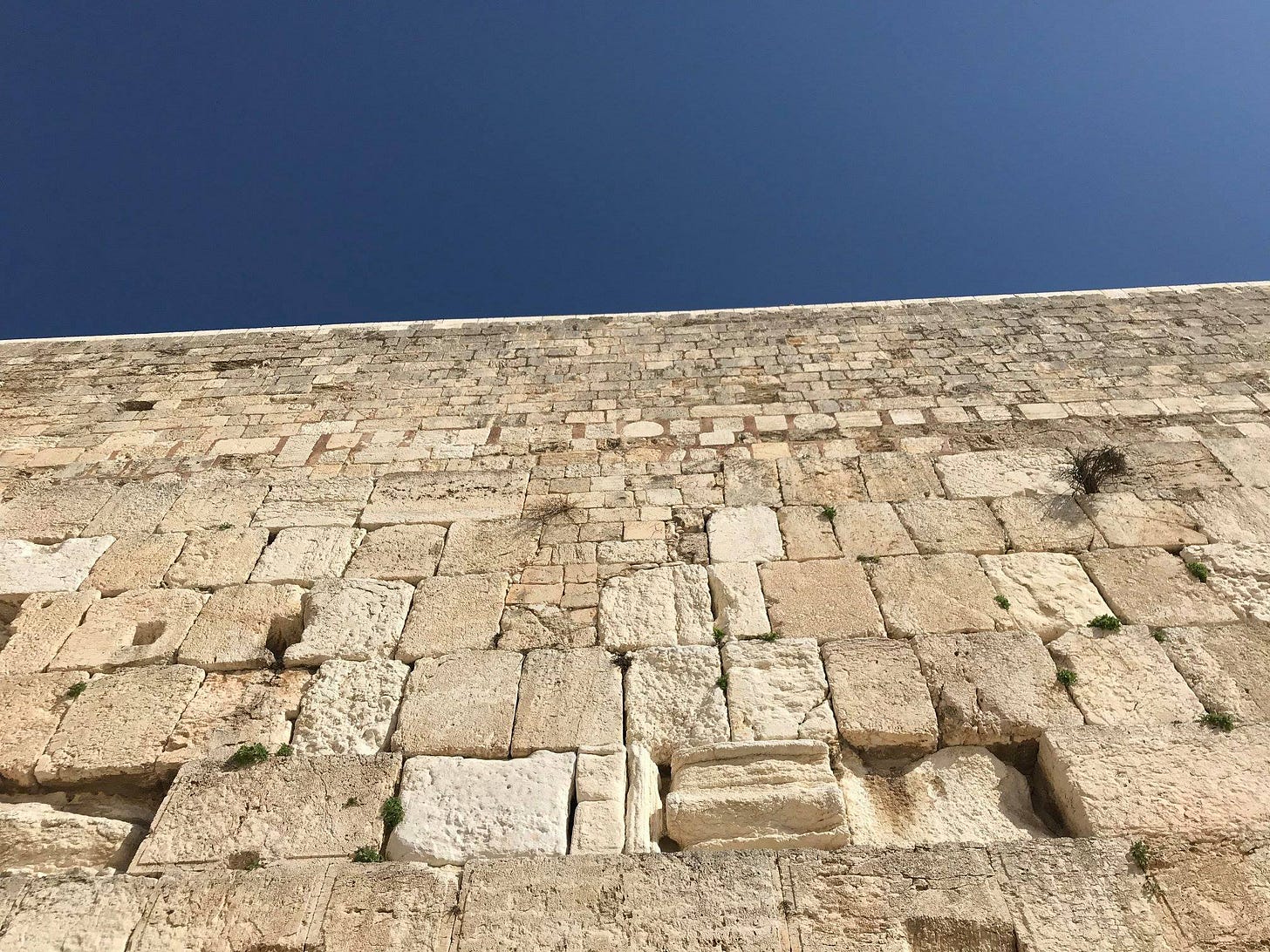 Signing off until next week
- Aengus McMillin